Prevention Coalitions of Anne Arundel County
The Prevention Coalitions and Services of Anne Arundel County work with the community to promote public health, public safety, and wellness, by reducing drug and alcohol misuse among youth and young adults, through evidence-based prevention strategies. Our multiple prevention coalitions mobilize community members throughout the county to take an active stand in preventing underage drinking and substance misuse in Anne Arundel County.
We work in the following communities: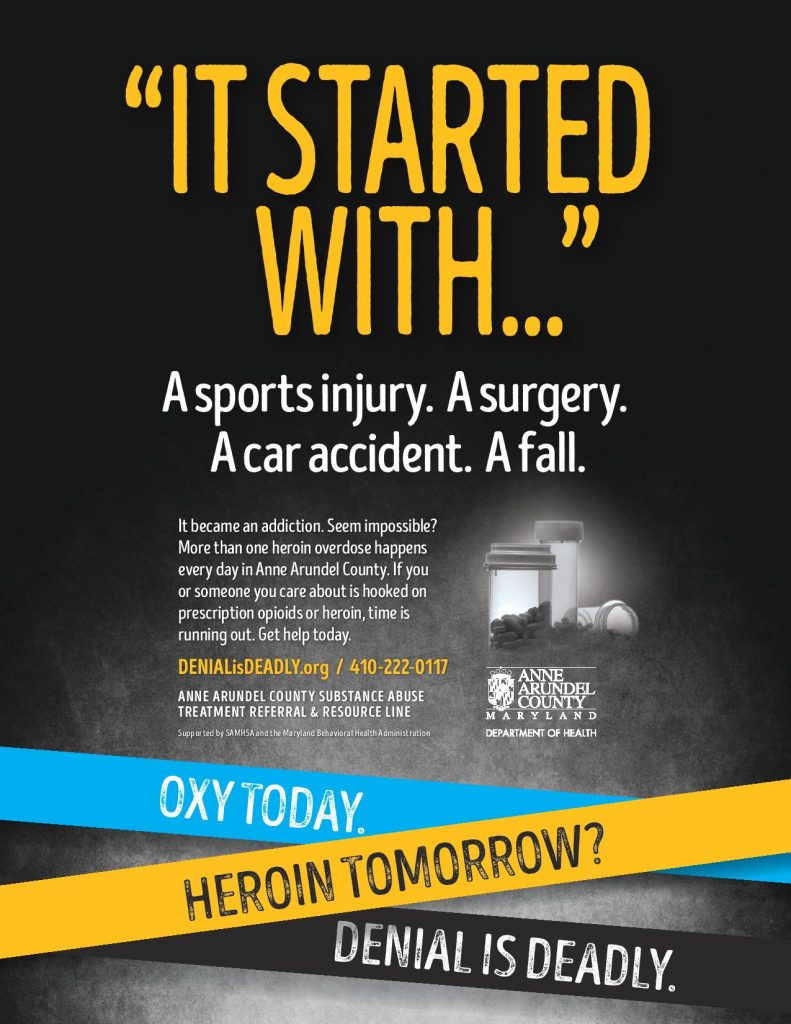 Heroin in Maryland
Maryland's Governor Larry Hogan and Anne Arundel County Executive Steve Schuh have declared states of emergency in Maryland and our county due to the epidemic rates of opioid overdose deaths. Local and countywide prevention coalitions are working diligently to take immediate action.
Anne Arundel County ranks third highest in Maryland in the number of deaths due to opioid misuse. The Anne Arundel County Department of Health is facilitating a county-wide workgroup, Opioid Misuse Prevention Program (OMPP)  to implement prevention education and other strategies throughout Anne Arundel County that will decrease opioid misuse and heroin-related deaths.
How did these coalitions evolve?
In 2009, the Substance Abuse and Mental Health Services Administration awarded a federal grant to the Behavioral Health Administration to develop and implement the Maryland Strategic Framework (MSPF) initiative designed to strengthen prevention capacity, infrastructure, and implement evidence-based, culturally competent prevention strategies and programs to reduce the misuse of alcohol by youth and young adults in Maryland. The Behavioral Health Administration assigned the Anne Arundel County Department of Health as the lead agency responsible for the MSPF planning and coalition development within the county.