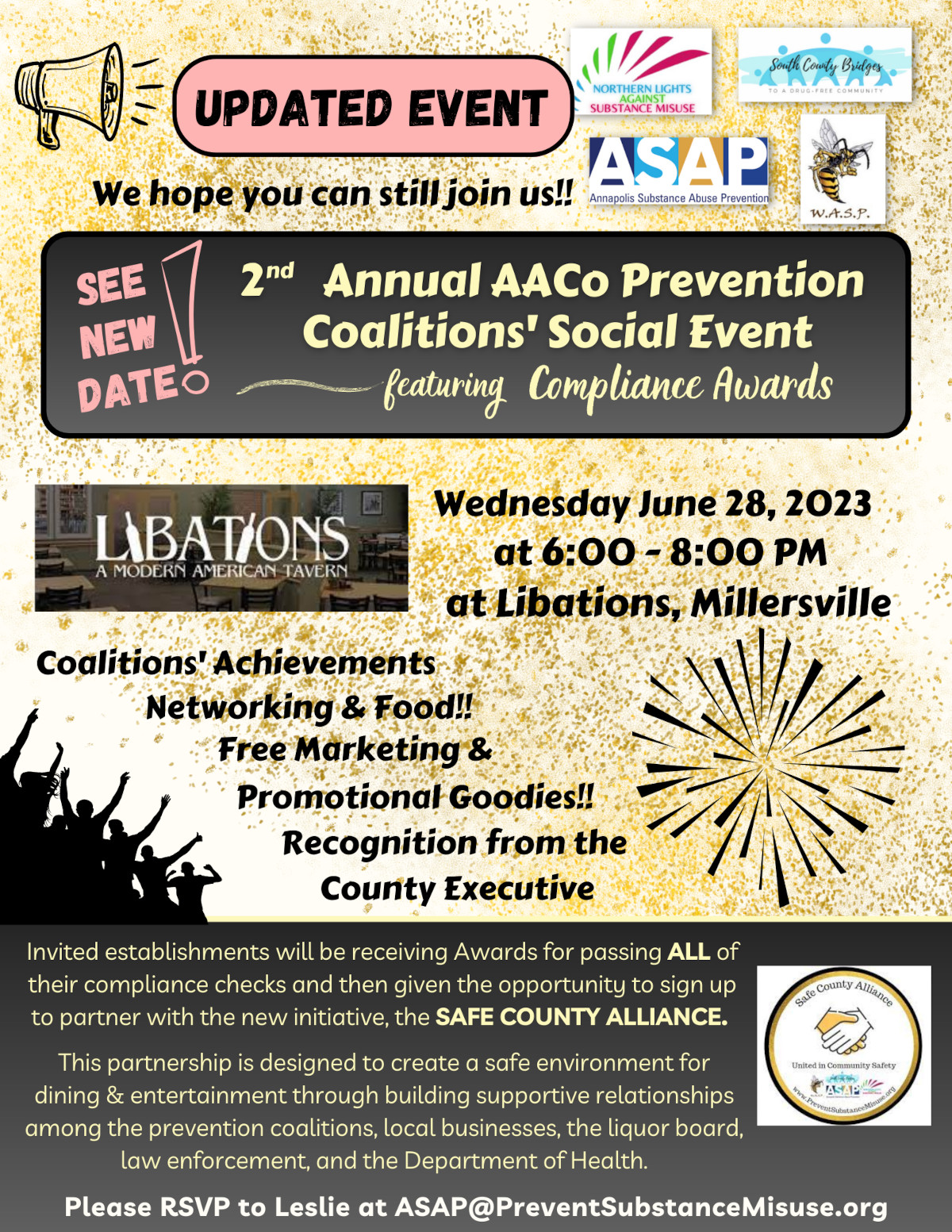 On June 28th from 6pm to 8pm the prevention coalitions of Anne Arundel County will be hosting the 2nd annual End of the Year Social Event. This event will be held at Libations Tavern in Millersville. The address is 8541 Veterans Highway Millersville, MD 21108.
This event will include a highlight of each coalition's achievements from the year, a message from preventionist Virgil Boysaw on the importance of coalition work, an introduction to the Safe County Alliance, and recognition of the establishments that have passed all of their compliance checks in recent years.
This event will include time to network with other people passionate about prevention in the county as well as an assortment of hors d'oeuvres. We look forward to seeing you there!
For more information or questions about the event please contact Ashley Ramsey at hdrams23@aacounty.org