Accepting Applications for Our Fall 2022 Cycles!
¡Inscripciones Abiertas para Las Clases de Otoño de 2022!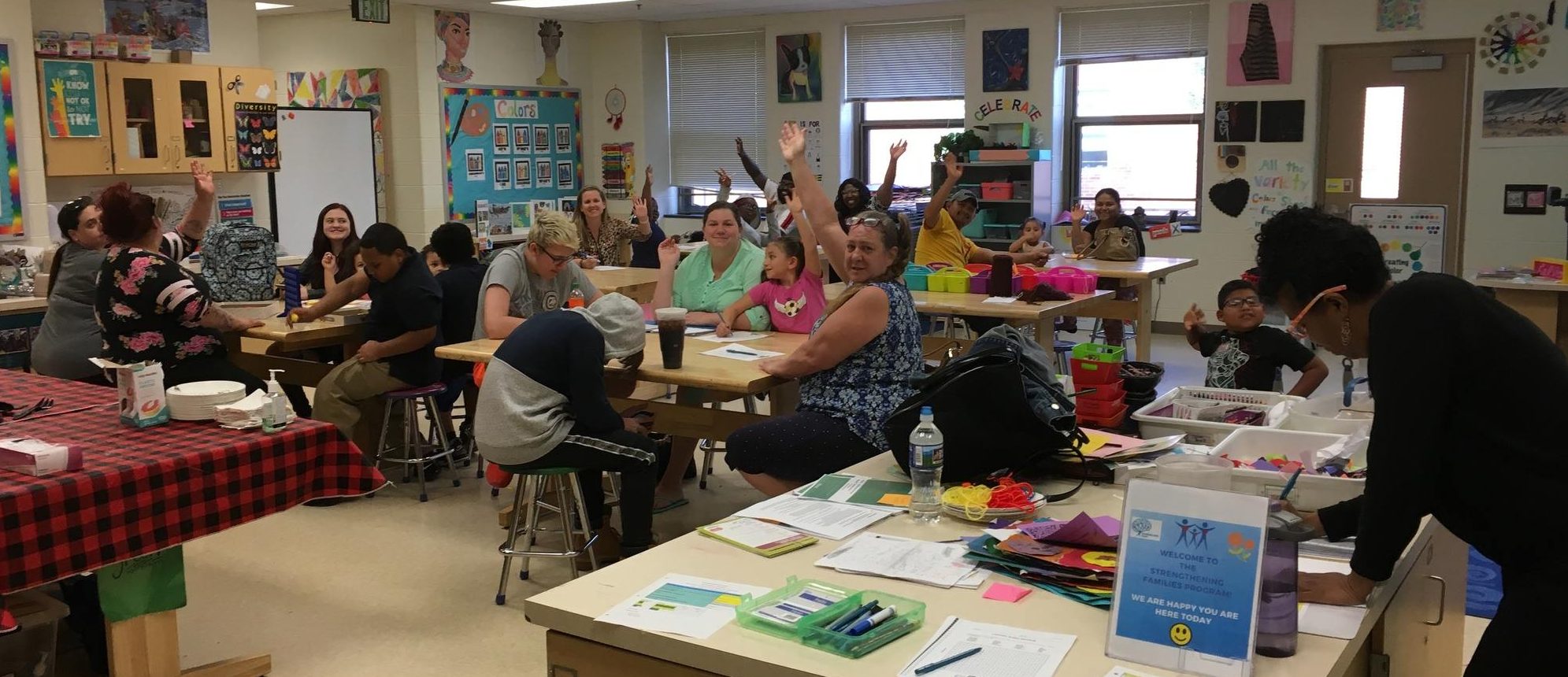 What is the Strengthening Families Program?
The Strengthening Families Program (SFP) is a family skills training class that involves parents and children working together to form stronger bonds and healthier relationships. SFP is designed to reduce environmental risk factors and improve protective factors. Its overall goal is to increase personal resilience to drug use and other risky behavior in high-risk youth.
Who Designed the Program?
SFP was developed by Dr. Karol L. Kumpfer in the mid-1980s. Dr. Kumpfer is an American psychologist and Professor of Health Promotion and Education at the University of Utah specializing in cross-cultural research and dissemination of family evidence-based interventions. SFP was created by Dr. Kumpfer through an NIDA research grant with children of substance-using parents. Subsequent randomized control trials have found similar positive results with families in many different ethnic groups. SFP was designed to be culturally adaptive and is available in 36 counties and all 50 states.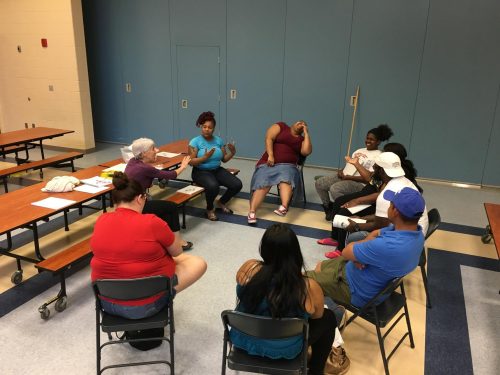 Core Beliefs of SFP
SFP believes in the critical role of families. Parenting is an important component in multi-component prevention programs. A root cause of substance misuse is dysfunctional family relationships. Parents teach values and habits, good or bad, by their actions and by their words. SFP promotes:
The importance of one caring adult
Opportunities to help others
Social skills for home and away
Self-discipline
Communication of family expectations, including drugs and alcohol
Parents' help with critical life decisions
Resiliency skills: the ability to recover readily from illness, depression, or adversity
What Does it Entail?
SFP is a 14-week, evidence-based program that meets once a week for a two and a half hour session from 5:30 – 8:00pm. Program staff includes eight SFP Facilitators and one Site Coordinator. The program is free of charge and each session includes:
A family meal
Parenting skills
Life skills for adolescents and children
Family skills
Additionally, SFP provides or assists with:
Transportation
Babysitting
Attendance Incentives
Weekly Reminder Calls/Text Messages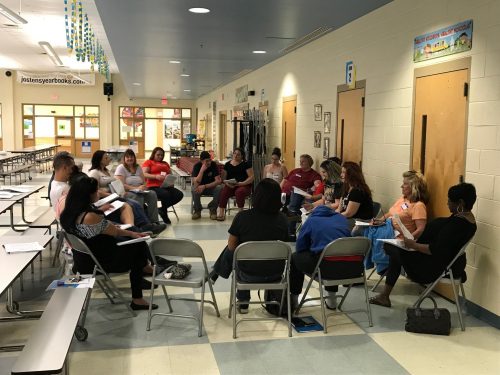 Locations in Anne Arundel County
Uses the ages 6-11 curriculum and 12-17 curriculum. Offered at three locations; Fall and Spring of each year:
Ordnance Road Correctional Center, Glen Burnie, MD
South Gate Elementary School, Glen Burnie, MD
Georgetown East Elementary School Fall / Mills Parole Elementary School Spring, Annapolis, MD
Referral Sources
Anne Arundel County Public Schools: Social workers, pupil personnel workers guidance
Substance abuse and mental health treatment providers
Department of Social Services
Department of Juvenile Services
District Court, Circuit Court, Drug Court
Crisis Response
Self-referred via Anne Arundel County Dept of Health website
The process to refer families include applications:
By phone
By fax
Via email
In person during outreach events
For more information
Contact: Andreina Fonseca, Strengthening Families Program Supervisor at 410-507-5147/hdfons22@aacounty.org
or Loise Taliaferro, Prevention Supervisor at 240-791-0682/hdtali00@aacounty.org
Behavioral Health Building
122 Langley Road N., Suite A
Glen Burnie, MD 21060