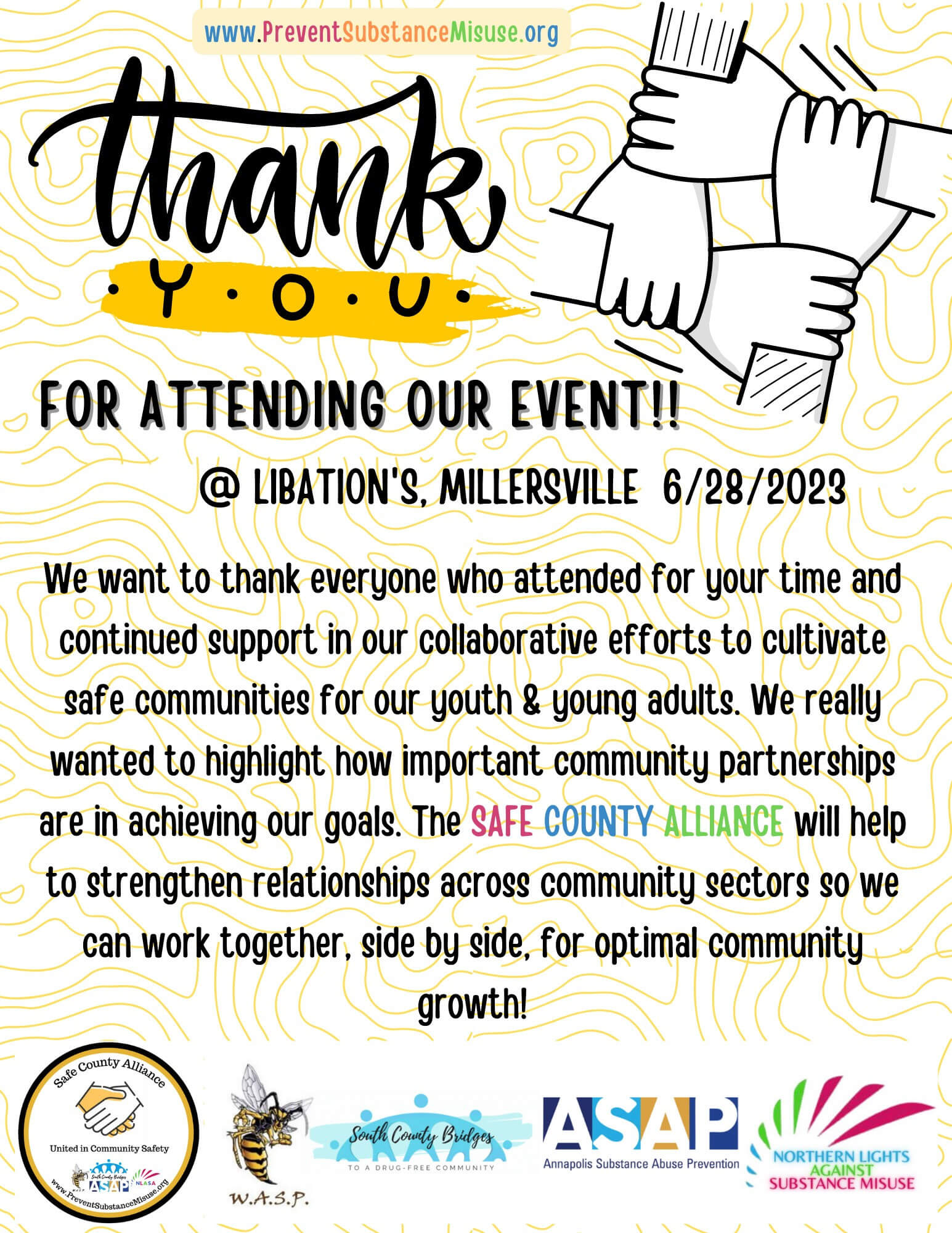 On June 26th, 2023 the Anne Arundel County Prevention Coalitions in collaboration with the Anne Arundel County Department of Health hosted the 2nd Annual End of Year Social Event. At this event, the 39 restaurants that have passed all of their compliance checks since 2012 were honored.
In addition to passing out these compliance check awards, establishments across the county were invited to join the Safe County Alliance initiative. This initiative is meant to create and foster a healthy and safe environment in the presence of the sale of alcohol. This creates a partnership between the licensed establishments, the prevention coalitions, the Department of Health, law enforcement, and the liquor board. Restaurants that join this alliance will commit to getting their staff TIPS and Narcan trained, diligently checking IDs, displaying angel shot posts, and creating a drug-free environment within their establishment.
At the event, two establishments have joined forces to help create a safe environment for the youth and young adults of Anne Arundel County.
These establishments include:
Caliente Grill
907 Bay Ridge Road
Annapolis, MD 21403
Frank's Den
1814 Crain Highway South
Glen Burnie, MD 21061
In addition to these establishments mentioned above, congratulations to the 198 establishments (liquor stores and restaurants) that have passed their compliance checks in the 2023 fiscal year.