What is Prevention? Prevention measures are intended to reduce the likelihood that a health problem, such as substance misuse, will ever begin. There are two sides to reducing the impact of substance misuse disorders: acting and reacting. On the "action" side, we have promotion and prevention. Promotion involves creating supportive environments that allow people to take control of their health, overcome challenges, and make decisions that reinforce a healthy lifestyle.
How do Prevention techniques impact those with substance misuse disorders and create supportive environments? Educational resources are provided to empower the next generation and their parents with information about the dangers of substance misuse. Included in these resources are tips to help people recognize risky behaviors, advice for talking to children or peers about drugs and mental health, and guidance on where to go for help with these issues.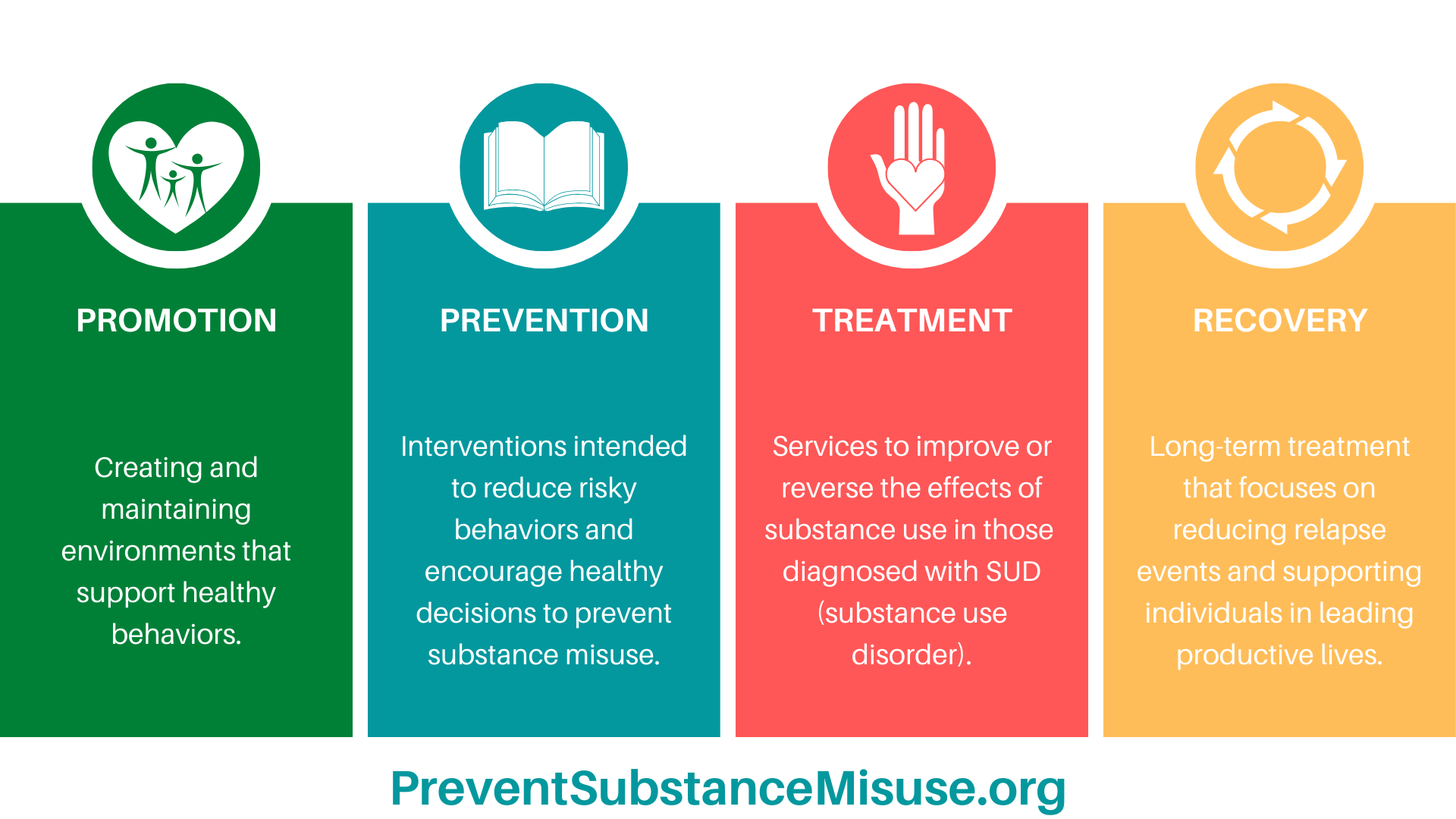 What does Prevention mean in our community? No single aspect in this model of health care is more valuable than another. In Anne Arundel County, our four Prevention Coalitions work very hard to engage and educate youth and young adults in creating and maintaining environments which support healthy behaviors. The coalitions provide training for the responsible service of alcoholic beverages and partner with the police departments to ensure compliance. Through local SADD (Students Against Destructive Decisions) chapters, we are able to support youth directly by helping them confront and overcome the challenges they face every day. We work hand-in-hand with treatment and recovery centers. Beyond substance misuse prevention, we aim to make a difference by creating positive changes that have a lasting impact on the community.