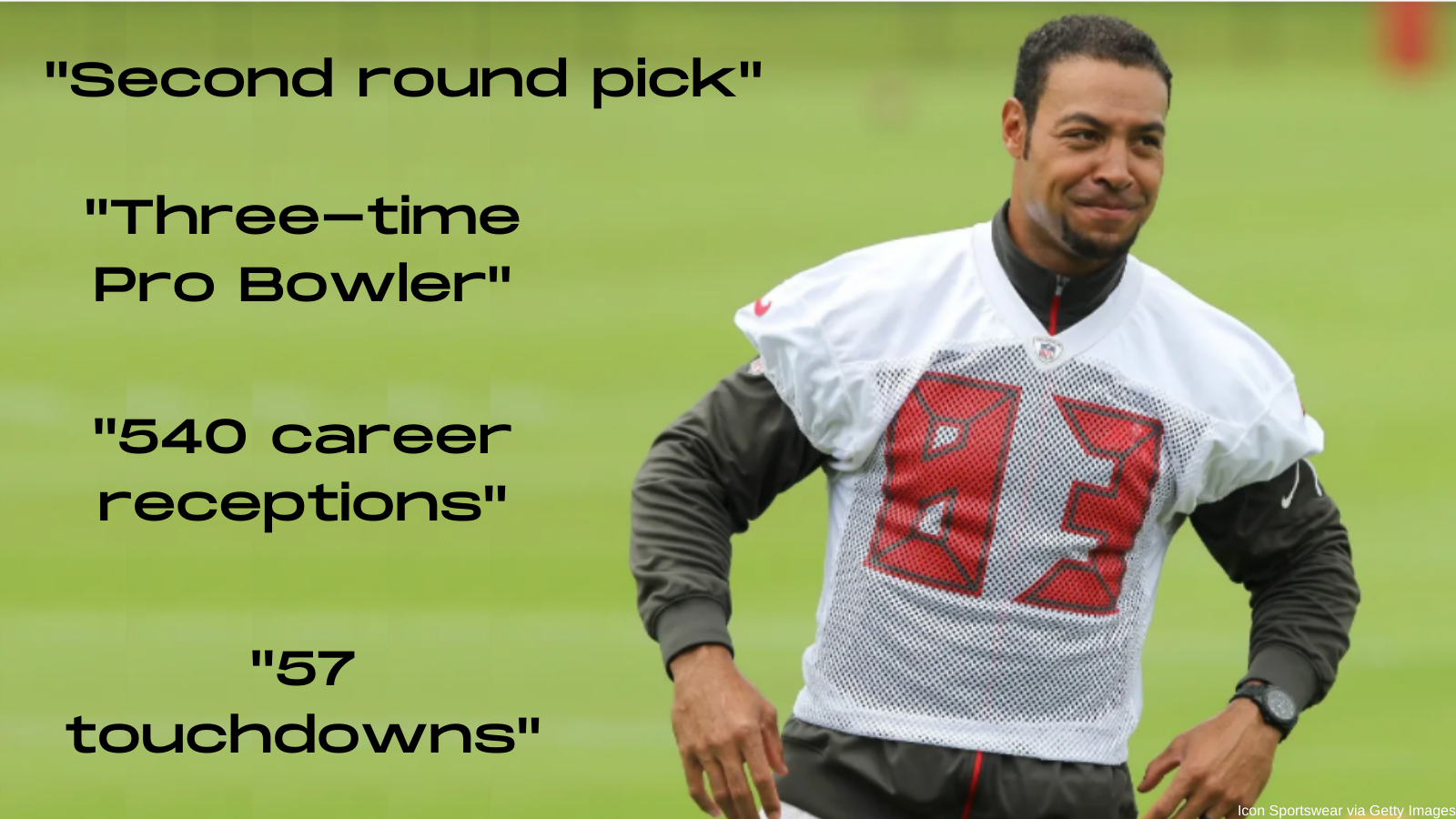 Vincent Jackson had a successful twelve-year NFL career. His Jackson in Action 83 Foundation supports military families by providing tools and resources to help parents maintain close bonds with their children, even when they are separated due to deployment. Jackson was described as brilliant and disciplined; dedicating his life to helping others. When Vincent Jackson passed away in February 2021, the toxicology report revealed blood alcohol content of 0.28, about four times above the limit for legal impairment in Florida. The medical examiner reported his cause of death as "chronic alcohol use".
Jackson's wife said that he used alcohol because he claimed that it helped when his brain was "fuzzy". After his death, Jackson was diagnosed with CTE, or Chronic Traumatic Encephalopathy, a condition that gets worse over time and is caused by repeated head trauma. The Concussion Foundation (2021) warns that too little is being done at all levels of football to make the sport safer. Symptoms of CTE include depression, anxiety, substance use, dementia, and other mental health concerns. Ultimately, Vincent Jackson's self-medication with alcohol led to his death.
Medical worlds collide when physical brain trauma meets mental health conditions. In the case of Vincent Jackson, it is heart-breaking. His family finds solace in the fact that by donating his brain to CTE research, he is continuing his legacy of helping others.
If you or someone you know needs help with mental health:
Anne Arundel County Crisis Response: 410-768-5522
MentalHealth.gov 1-877-726-4727 (1-877-SAMHSA7)
Or contact your local 211 https://www.211.org/about-us/your-local-211 (Always call 911 first in the event of a life-threatening emergency.)
Sources:
Sports Illustrated: Vincent Jackson's Cause of Death Was Chronic Alcohol Use, Per Medical Examiner Concussion Legacy Foundation: Former NFL receiver Vincent Jackson diagnosed with stage 2 CTE
USA Today: Ex-NFL receiver Vincent Jackson died of 'chronic alcohol use,' medical examiner says
Jackson in Action 83 http://www.jacksoninaction83.org/our-model/