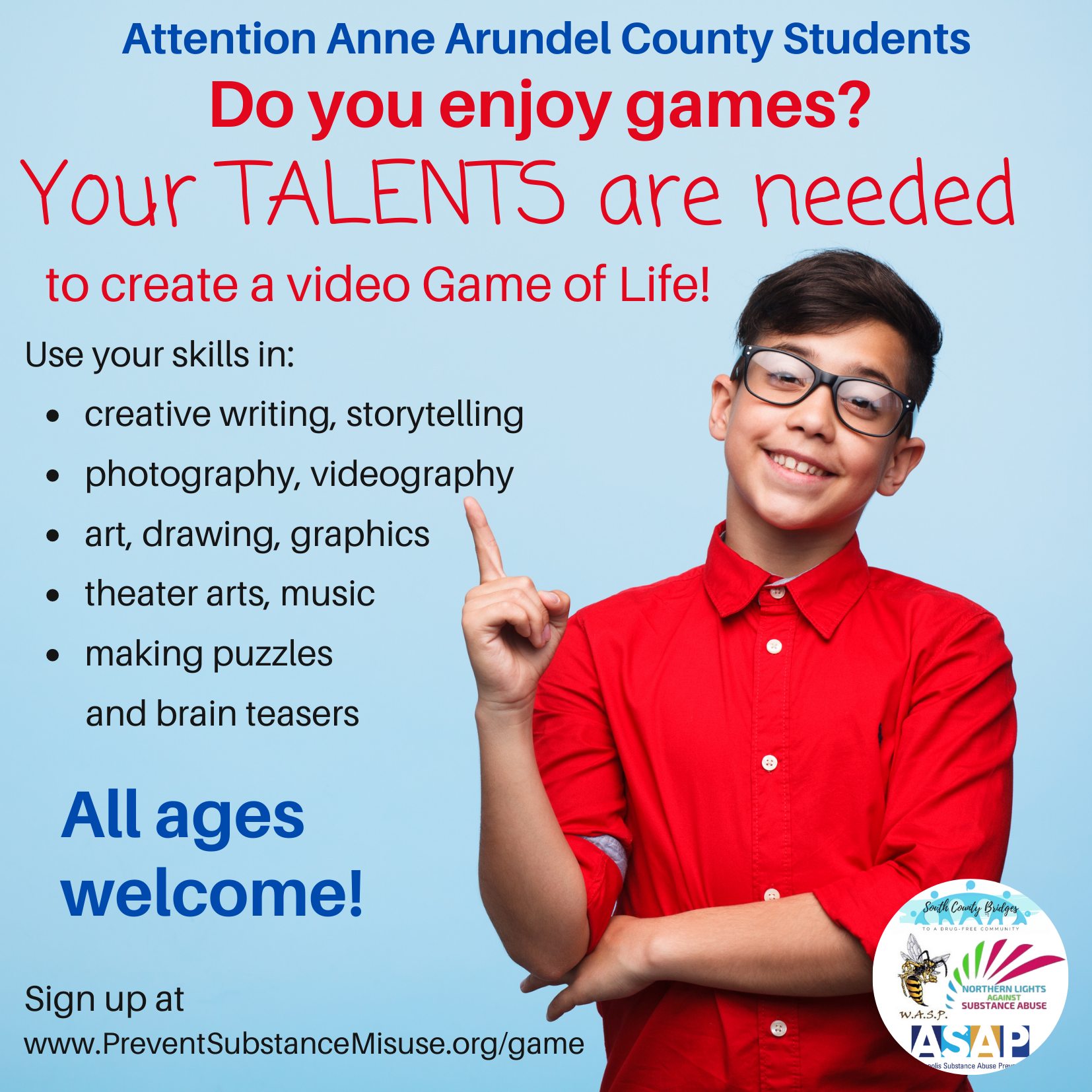 The Anne Arundel County Prevention Coalitions are recruiting student volunteers to help in creating an interactive video game! This year's project will run from January to June of 2022. The theme of the project is a "game of life" where the player is faced with real-world problems, makes decisions about how to handle them, and then gets to see how each scenario plays out.
Here are some clips developed in last year's session!
The video game project is 100% created by students, from the original game concept to writing the scenes, graphic design, coding, music and sounds, and planning the sequence of events. Guidance is provided by professional game creators and program developers. The entire project is managed virtually through Google Meet, so students get to work together with others from across the county. If you or someone you know is interested in being part of this fun project, sign up using the registration link provided.
All grades are welcome!