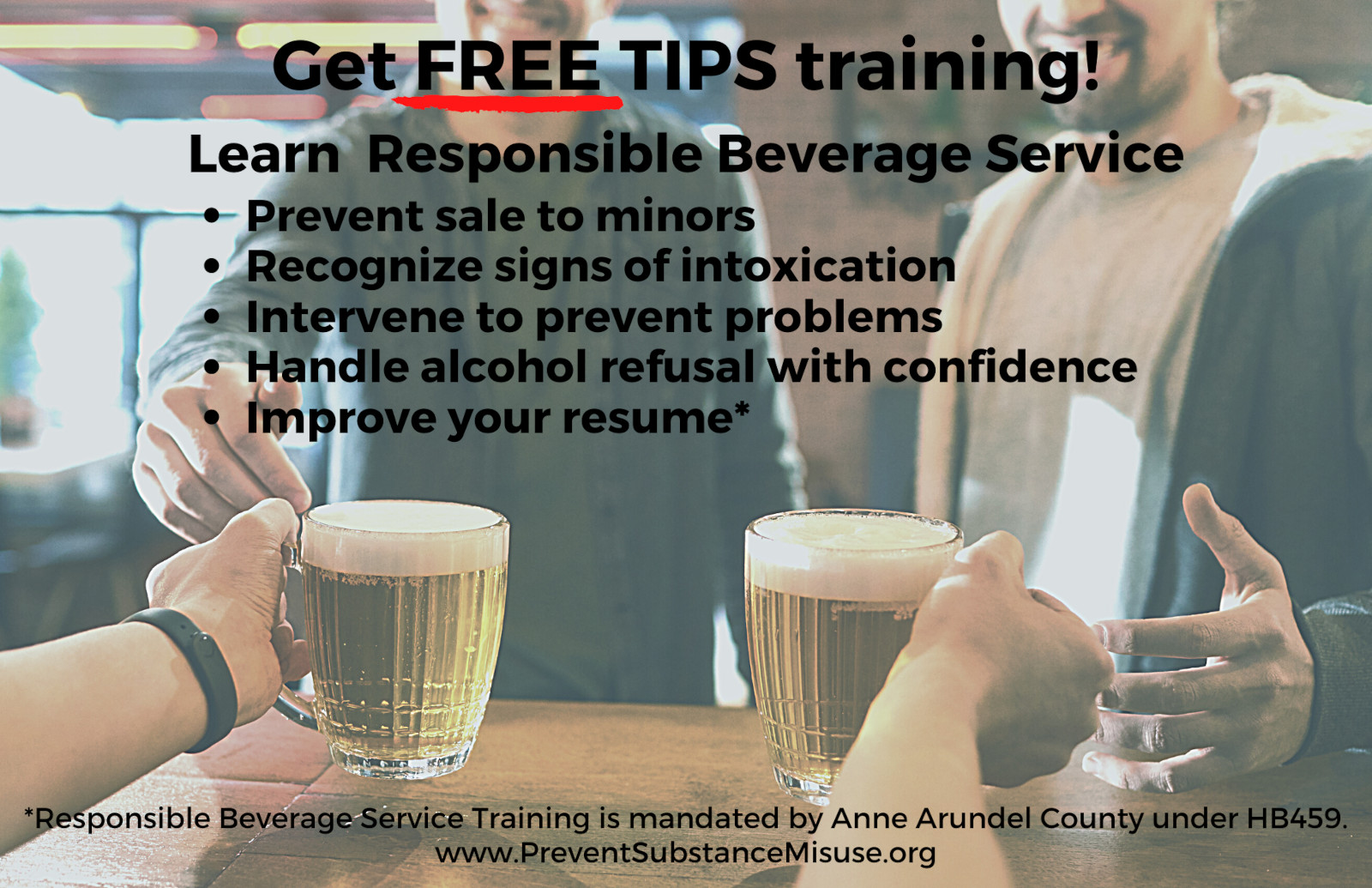 TIPS is a responsible beverage service training course that teaches servers and sellers of alcohol the best practices to sustain a comfortable environment for social drinking. The program focuses on using excellent customer service and people skills to encourage responsible drinking behaviors, avoid problems related to intoxication, and prevent underage drinking. Responsible Beverage Service training, also known as Alcohol Awareness training, is mandated in Anne Arundel County for all liquor license holders. The Prevention Coalitions provide this training to Anne Arundel County businesses for free!
Your local coalition is here to train your entire staff!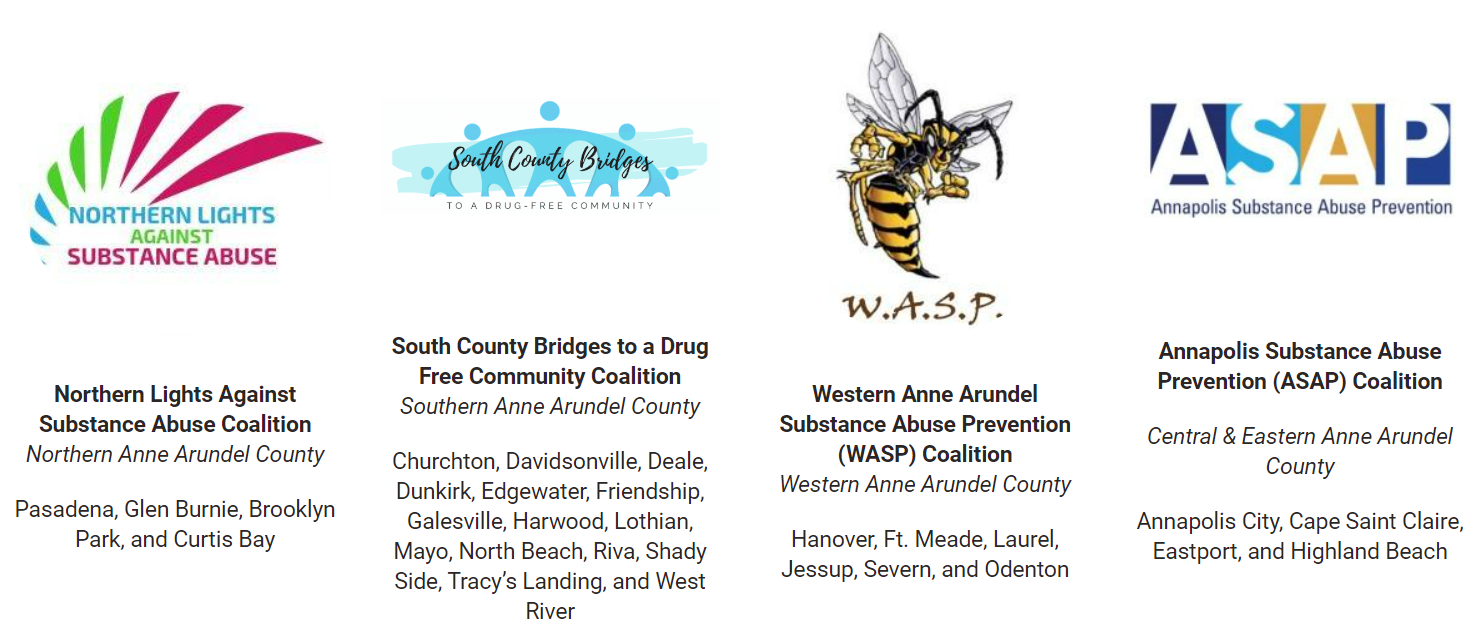 TIPS training is not just for managers!  Everyone working in a restaurant or store that sells alcoholic beverages can get TIPS training. We have seen occasions where restaurant employees who are not servers are sometimes needed to help out during busy times or when there are staff shortages. KNOWLEDGE IS POWER and even those working in the kitchen should have knowledge of how to serve alcohol responsibly.
Register for TIPS training for your business and a trainer from your local Substance Misuse Prevention Coalition will be in touch to schedule!