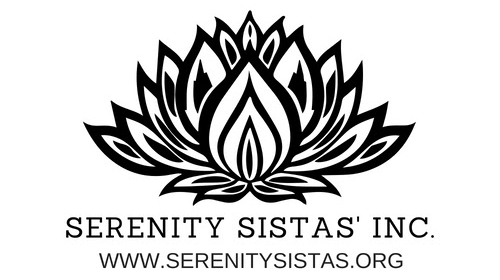 As August 31st and 2020 International Overdose Awareness Day approaches, I hope that you will all join me with the message that overdose death is a preventable misfortune that continues to plague our community. This worldwide event raises awareness of the stigma that surrounds overdose, while also honoring the memory of those who have lost their lives.
I am tired of burying my friends and I am weary from consoling parents who have lost a child and heartbroken over having to look into a child's eyes who have lost one and sometimes two parents to overdose deaths.
I am one of the fortunate ones, a former heroin user that made it out of a 33-year addiction. I am not proud of the fact that I hurt my mother, scared my children, committed crimes and became someone I did not recognize. I never aspired to be the person who ultimately in the end lost everything and willingly tried to end my own life.
This was before COVID-19.
Gratefully in 2007 I found a connection in a group of like-minded people that helped me learn to recover and live a life beyond my wildest dreams. Today I advocate at every turn to help others recover from substance use, hopefully helping them to understand that there is a different way to live. My experience has shown me that as the world around an addict is crashing to the ground our brain is telling us that everything is going to be fine. This is the lie we tell ourselves repeatedly.
The opposite of addiction is not sobriety it is connection. Addiction is a disease of isolation.
COVID – 19 mandates that we isolate and stay distant, a deadly combination for those who struggle with substance use disorders. I cannot imagine what it is like for the addict that is still held in the grips of addiction or the newly recovering person who cannot connect with others that truly understand what it is like to live with a disorder that wants to end your life.
Nationwide focus has turned to the damage and challenges of COVID-19 without much mention of the opioid crisis still very present in our communities. I understand this, however our decision makers must not turn a blind eye to the fact that we had not won the battle on the overdose crisis before the pandemic.
In Anne Arundel County alone, we faced unsurmountable loss of life in 2017 and 2018. There was a group of committed folks who worked tirelessly to educate our community after watching the rise of overdose deaths which started in 2016. We were in the community at the very least twice per week from 2016 – 2018 with a commitment to reducing the loss of life and to educate our youth that it only takes one time of using opioids to lose your life. We worked hard and thought that with the decline of overdoses both fatal and non-fatal that we were making headway.
It was not enough to enter a pandemic where we are told to isolate and distance ourselves. It was not enough to support those who suffer with addiction and not enough to remove barriers to treatment. Things ultimately have gotten worse with self-help, and 12 Step meetings being closed because churches had to shut their doors and groups of people were prohibited.
Because of these barriers our overdose fatalities in 2020 are rising again.
I ask that you join me on August 31st in remembering those lost – say their names out loud and honor them. Hug a parent who has lost a child, pray for the child who has lost a parent. Remember our brothers, and sisters' aunts and uncles. Help to spread the word that overdose does not have to happen – it is preventable.
My name is Angel and I am a person in long term recovery. Thanks for letting me share.