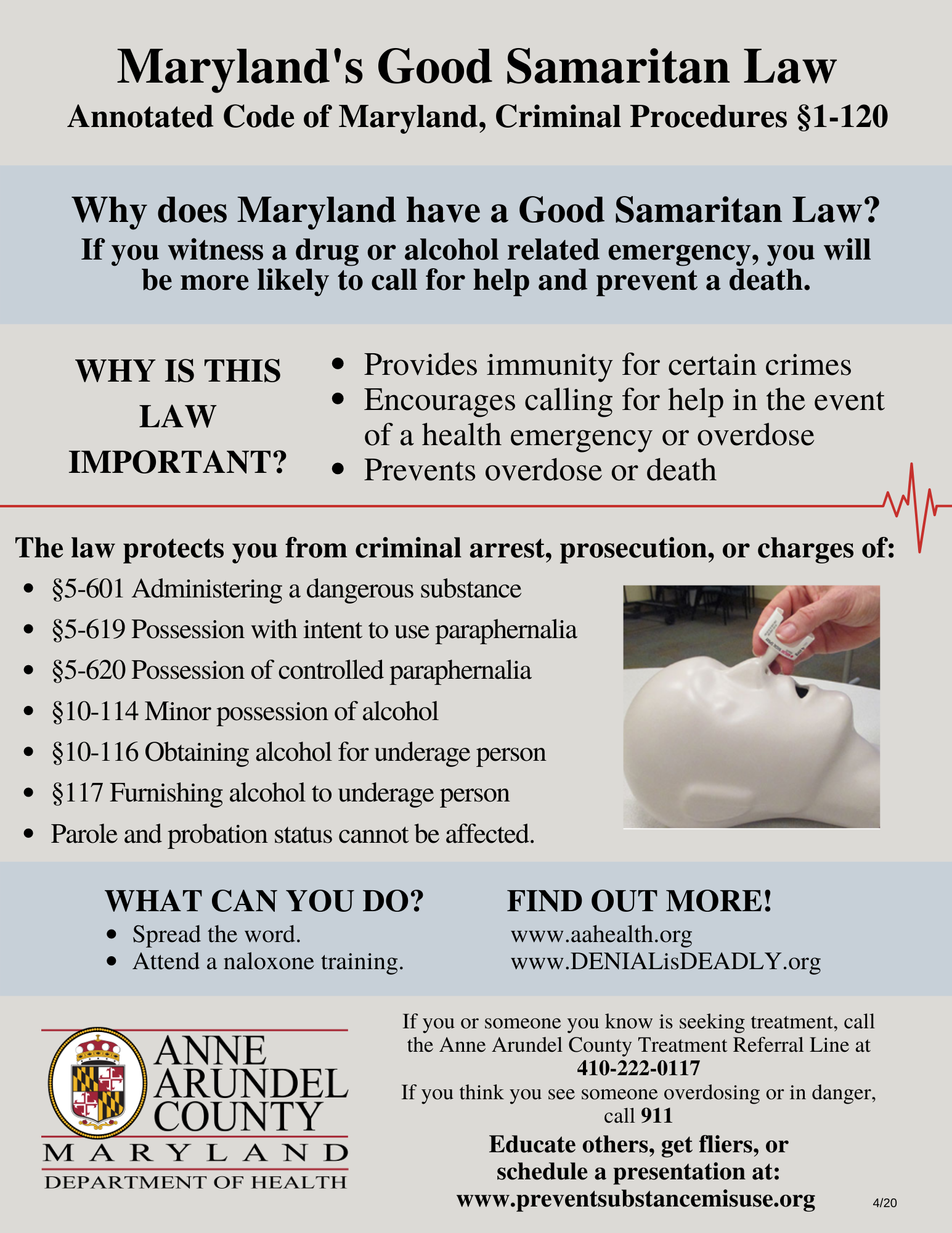 There have been 162 opioid overdoses in Anne Arundel County so far in 2022, which is a 13.8% decrease year-to-date last year. 31 of these overdoses were fatal, down 34% from this time last year.
Maryland's Good Samaritan Law exists to protect those in trouble and those attempting to help a person in trouble due to a drug- or alcohol-related emergency. If you witness an emergency such as a possible drug overdose, the Good Samaritan Law says that you cannot be arrested, prosecuted, or charged with possession or intent to use a controlled dangerous substance, administering a dangerous substance, supplying alcohol to an underage person, or possession of alcohol if you are an underage person. If you are on parole or probation, your status will not be affected by calling 911 to get help.
The Good Samaritan Law is there to encourage calling for help to prevent death from a health emergency or overdose.
Find out how you can save a life