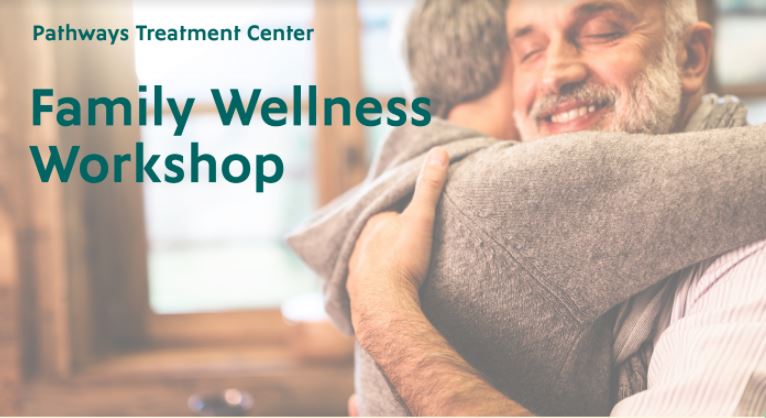 The misuse of alcohol and/or other substances impacts the family and other interpersonal relationships. Recovery involves the healing of these relationships. The Family Wellness Workshop, a therapeutic and educational program for adults or adolescents with substance use disorders or that has a family member with substance use disorder.
The Program brings together family members (such as parents, siblings, aunts, uncles, or anyone else who is considered family) for an educational session, group therapy, and personal growth. The program equips family members with communication skills, relapse prevention strategies and coping mechanisms for ongoing recovery.
This is a FREE workshop that is open to the community, regardless of an individuals' current stage of recovery.
Participants will:
Receive an understanding about the disease of addiction, the nature of mental health disorders and how the two interact.
Examine the stages of recovery for family members.
Develop effective communication skills and boundary setting.
Participate in adventure therapy to increase self-awareness and behavioral changes important in the recovery process.
Develop supportive relationships with other participating families
Program Details
Virtual Workshop from 10am to 1pm
Zoom link will be provided by email, please call the number below to register
Those who complete will receive a $10 gift card
To register or for more information, please call 443-481-5422.
2021 Workshop Dates:
June 26th
July 10th and 24th
August 7th and 21st
September 18th and 25th
October 9th and 23rd
November 6th and 20th
December 4th and 18th