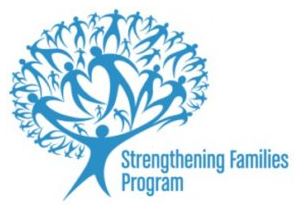 Families are the basic social structure of any society. Its structure has evolved throughout the centuries. According to the Webster-Merriam dictionary, family is defined as "the basic unit in society traditionally consisting of two parents rearing their children (1). Nowadays, families can consist of single-mothers, single-fathers, same sex parents, among others. Regardless of its structure, it's important for us to recognize its role in influencing and affecting the development, behavior, and well-being of the individual.
According to Riley and others (2020), "families are the most proximal and powerful context for the development, promotion, and disruption of health of individuals across the life course." (2) This pandemic has disproportionally affected our most vulnerable, at risk, minority individuals and their families. They have experienced food, housing and job insecurity, higher death rates from COVID, among other negative effects. As a result of that, they have experience a higher level of stress, which can negatively affect their mental health.
The World Health Organization recognizes that the COVID-19 pandemic has taken a toll on the mental health of millions of people around the world (3). Families are, as explained by Riley and others (2020) are the most important, yet underrecognized and underutilized, actors in the production of health (4). I would add that families are the starting point to influence all aspects of an individuals' health, including mental health as well. Programs and services, especially during those trying times, should provide support and resources for families.
Strong family unity and bond has been proven to act as a protective factor for many risky behaviors, which can assist families during this pandemic and beyond. The Strengthening Families Program (SFP) is an evidence-based family skills training program, which is designed to increase resilience and reduce risk factors for behavioral, emotional, academic and social problems. This program teaches participants social skills such as speaking and listening; planning and organizing family meetings; problem solving; peer resistance; restoring self-esteem; identifying feelings, taking criticism; emotional management such as coping with anger and others (6).
If you think you or anyone you know could benefit from this program, please contact Loise Taliaferro, Strengthening Families Supervisor for Anne Arundel County Department of Health. Our Strengthening Families Program team is getting ready to start our two Spring 2021 14 weeks cycles, via Zoom.
We will be happy to assist our families to build strong, healthy communities!