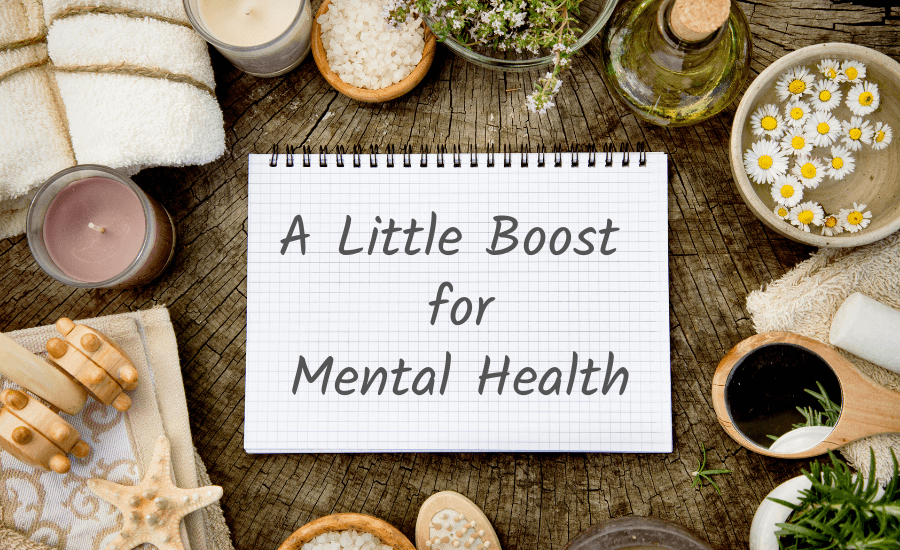 There are times in our lives when things don't go as planned and challenges can seem overwhelming. Small doses of stress will sharpen the senses to keep you alert to possible dangers, as in the "fight or flight" response. Chronic stress, however, can be harmful to your health and can even be detrimental to your quality of life when it comes to emotions, state of mind, and relationships. Here are a few ways to give your mental health a little boost and at least temporary relief from a stressful situation.
Begin the day with a moment of peace.

Enjoy a hot cup of coffee or tea. Take time to taste it, breathe deeply, relax. Use the moment to intentionally do nothing and clear your mind.

Show love.

Spend time with a loved one or catch up with a phone call. Appreciate the relationships that make you feel good.

Exercise your creativity.

Draw a picture, color, paint; write a poem or a story; try a new recipe; read a book to learn a new skill.

Treat yourself.

Indulge in a little bit of chocolate, an afternoon with friends, a manicure… something special.

Write it down.

Put your thoughts on paper to better understand them. You can keep it in a journal or throw it out and be done with it.

Pet a furry friend.

Petting animals lowers stress hormones. If you don't have your own pet, spend time with a friend who does.

Plan ahead.

Lay out your clothes, prep meals for tomorrow, review your schedule for the week. Give yourself some control over the days ahead.

Get a little exercise.

Move around during the day. Get up from your desk; walk up and down the stairs; stand up and stretch.

Eat a healthy meal.

Have some fresh fruit or a hearty salad. Try a new food!

Get a good night's sleep.

Establish a bedtime routine and give yourself enough time to feel well rested.